A Guide to the Field: Field-Stained Workpant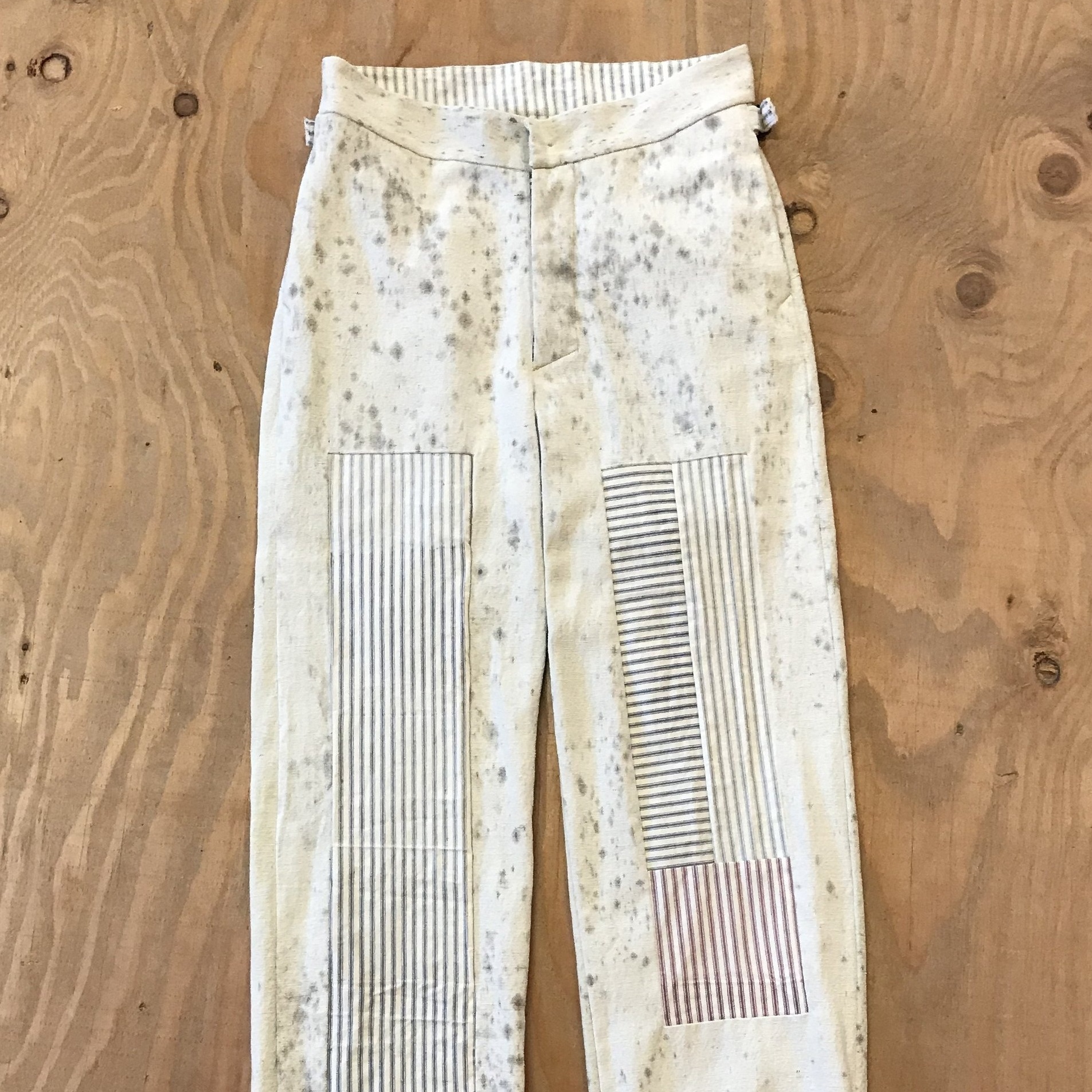 A Guide to the Field: Field-Stained Workpant
Field Stains: Mildred Mold: a J. Morgan Puett and Abby Lutz collaboration.
Made to order
Mildred's Lane is a typical northeastern Pennsylvania environment deep in the woods on the border of NY State. The damp seasons cultivate beautiful mosses, lichen and mold in the fertile farmlands dating into deep time as we know it.
This old land has stained textiles imbuing them with a poetic provenance of our contemporary period of one to thirty years here, including an aged soil, moisture and air of all periods that permeate this place. So, transmogrified in the landscape of Mildred's Lane, textiles are buried, forgotten, many damaged from neglect, thus drenched with stunning effects microbial forces all around us – in us – everywhere – our collaborators; bacteria creating Mildred Mold.
Sizing Information
This Way - smaller (4-8)
That Way - larger (10-14)